Growing up I was always making "stuff," but my professional fiber art career started at 16 when I worked in the costume department at Sacramento's Music Circus (aka Sacramento's Light Opera Association) for several years. I learned to weave at 20 and became an early member of the Los Angeles "Designing Weavers Guild" under the tutelage of Marie Walling. Over the years I continued making textiles, incorporating a variety of surface design techniques. Despite never receiving a formal art degree, I studied and worked with various textile artists while living and traveling abroad in the Pacific Rim, Bali, New Zealand, Australia, and South-East Asia. My figurative work often has a personal spiritual focus; my functional work usually involves shibori dyeing and nuno felting to create luxurious fabric. Below are samples of my work; all have been sold. Please note that my needle felting art uses Peace Fleece merino, a yarn company that is committed to helping historic enemies cooperate and prosper through trade (e.g., Russian, Romanian, American, Israeli and Palestinian wools).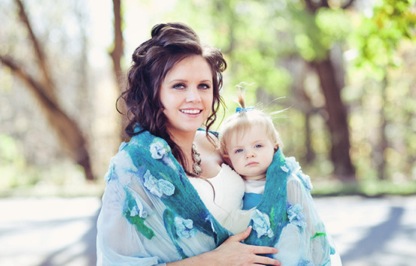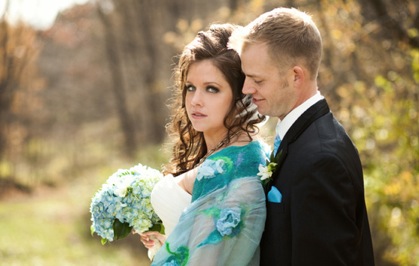 This is a special order nuno felt wedding shawl. Please contact me if you are interested in having something tailored to your specific occasion and need!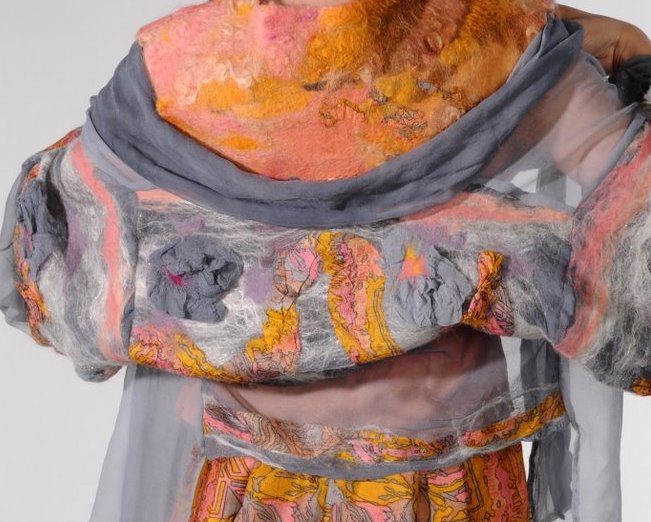 Collaborative Piece:
Fabric by Ann Futterman Collier
Clothing design by Kim Hahn
Inspiration: Recycled 50 year-old Indian Sari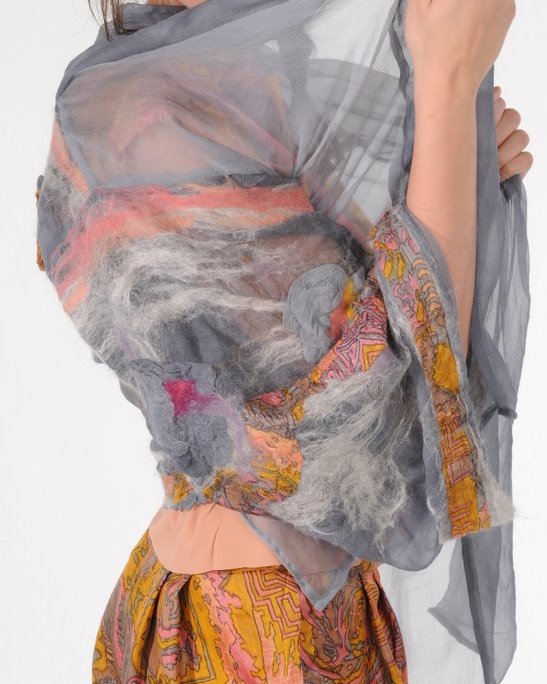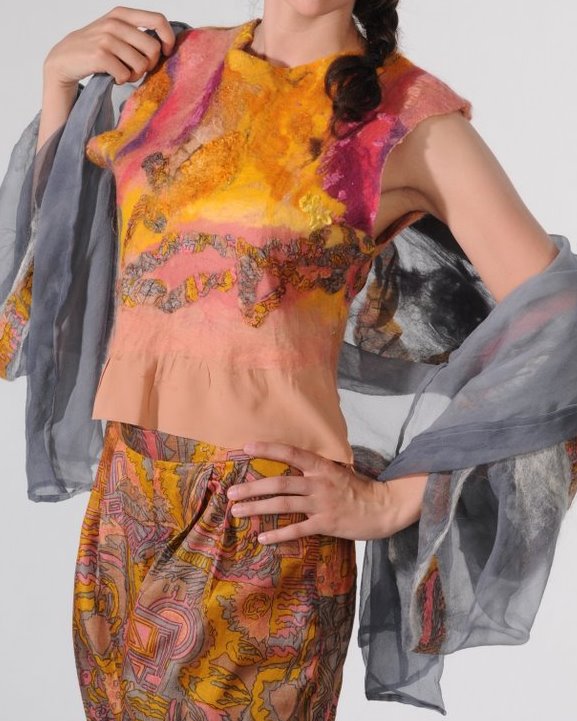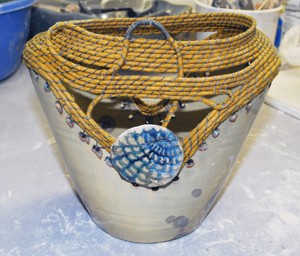 Collaborative Pieces:
Basketry: by Ann Futterman Collier
Pottery: by Barry Weiss of Hummingbird Pottery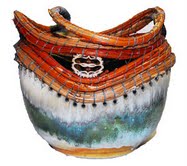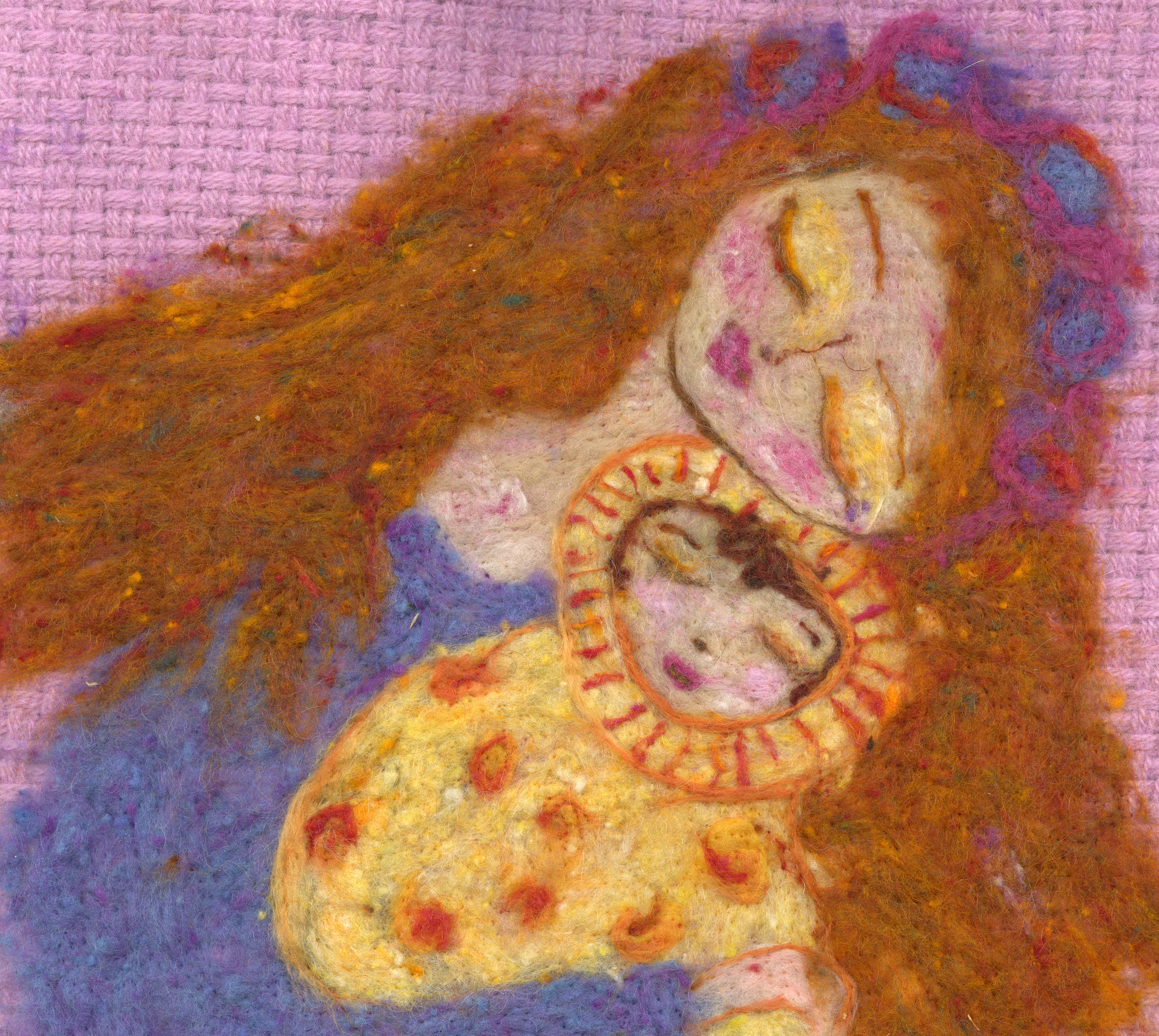 Mother's Love
Needle Felt.
2012.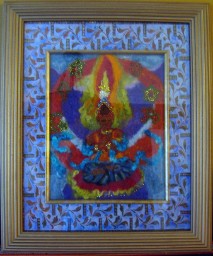 Somehow Finding Peace Inside (includes symbols from Christianity, Islam, Judaism, Atheism, Buddhism, and Hinduism)
Needle felt.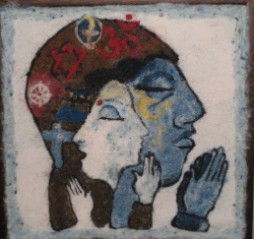 Namaste.
Needle felt; inspired by unknown original artist on the web.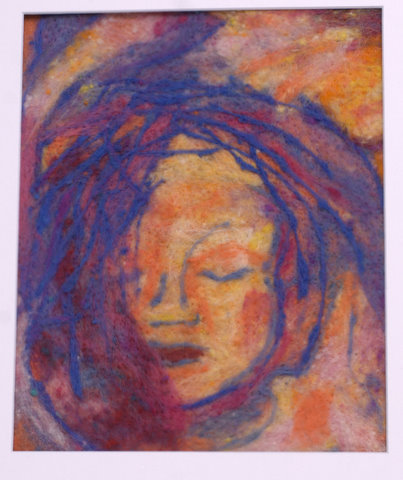 Finding Peace During Turmoil.
Needle felt.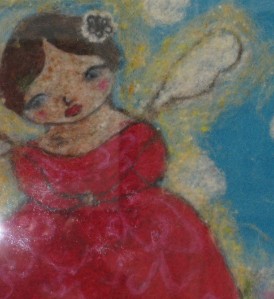 Thoughtful Angel in Red.
Needle felt.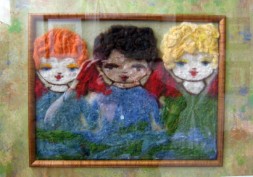 Three Children Angels, All Colors Welcomed.
Needle Felt.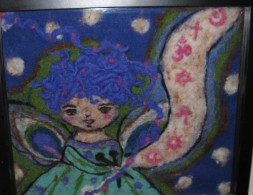 Knitting Mental Images of Oneness.
Needle felt.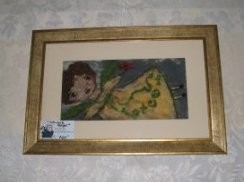 Bird Angel for Unity.

Needle Felt.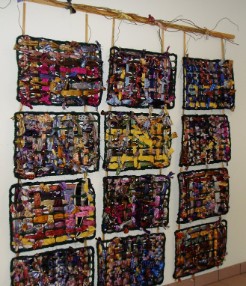 Tying Together the Old and the Young.
Artist-in-Residence. Inter-generational weaving, created by students and grand-partners at the Chippewa Valley Montessori Charter School, Wisconsin, 2005.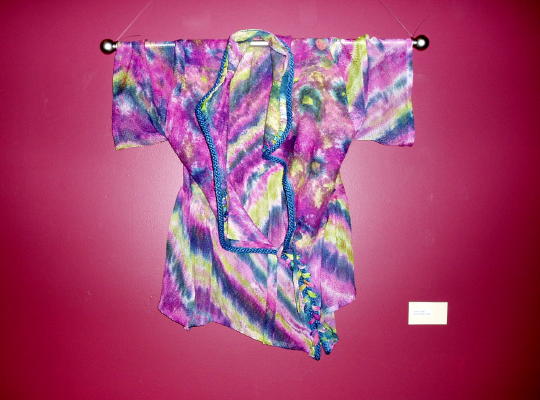 Shibori Dyed and Nuno Felted Kimono.
Polly Sterling, teacher, 2005.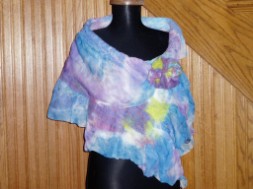 Signs of Spring.
Nuno/shibori original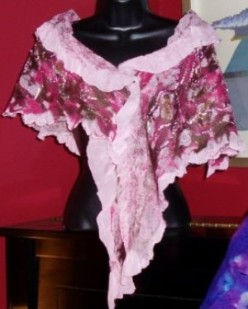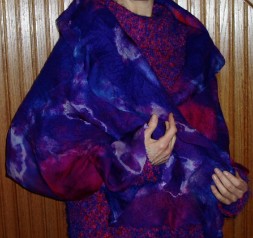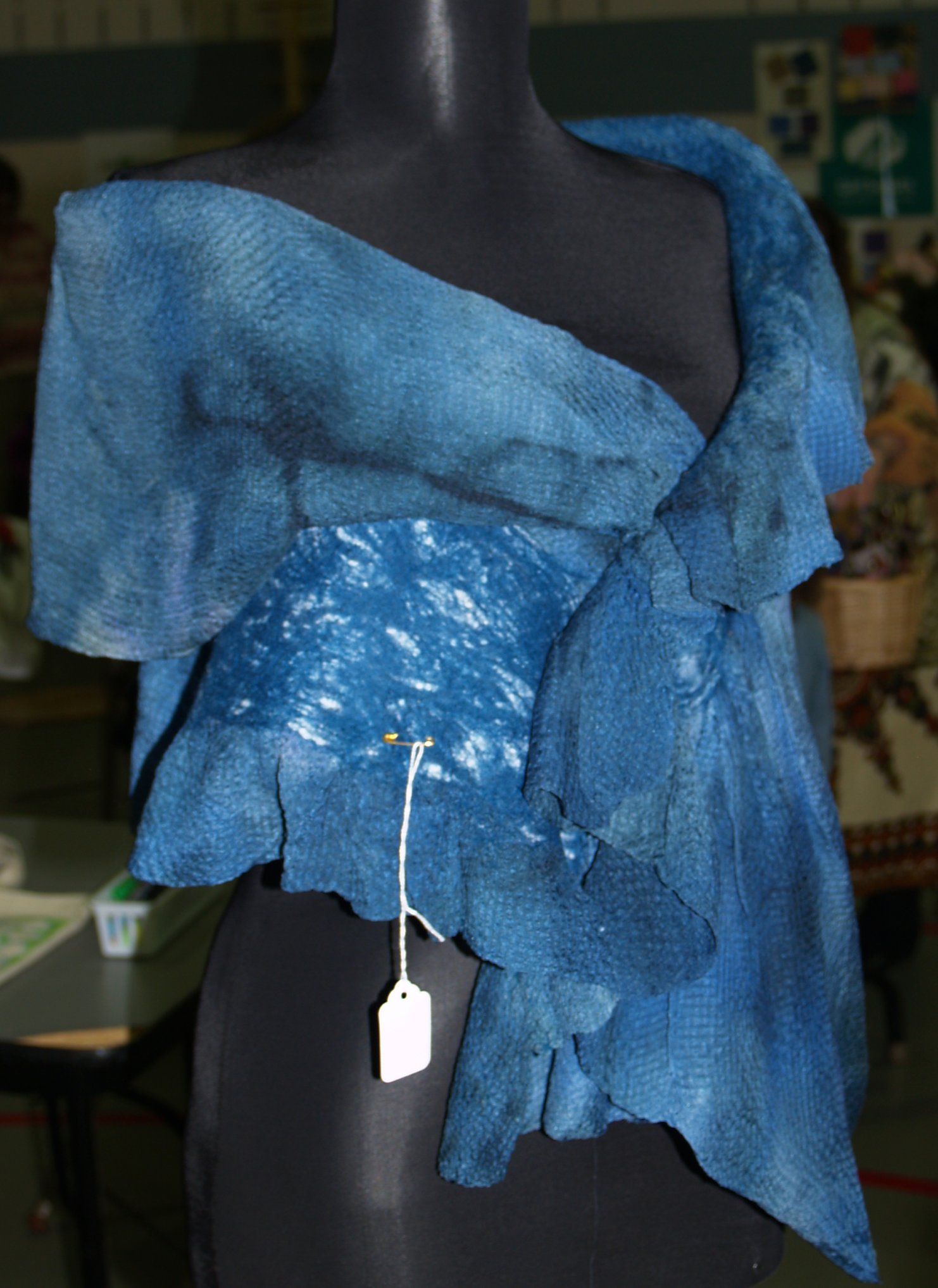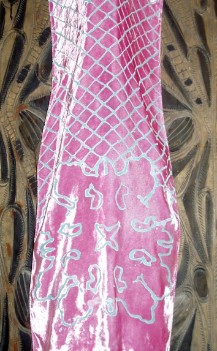 Devore silk/rayon
Inspired by Hawaiian quilts

Devore silk/rayon
Inspired by Hawaiian quilts